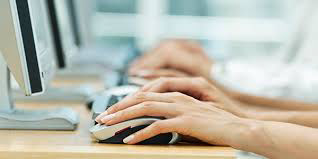 PLACING AN ORDER
Please fax or E-mail your purchase order to Marco Pacific Corporation at any time or contact us during business hours. Please include product catalog numbers, descriptions and pricing when possible. A pro-forma invoice will be issued for the order which you will be required to sign and return for confirmation purposes.
SAMPLES FOR EVALUATION
A limited number of product samples are available at a discount for evaluation purposes. Please contact Marco Pacific directly for more information.
PRICE QUOTES
E-mail for latest pricing information:
E-mail:  
info@marcopacific.com
 or contact us through our website.
PAYMENT TERMS
Prepayment or 
Letter of Credit
 is required. Letters of credit are to be made favorable to Marco Pacific Corporation. Credit terms are made available at the descretion of Marco Pacific Corporation and are granted only for established accounts.
Make all cashiers checks or money orders payable to: Marco Pacific Corporation
United States bank checks only. Foreign Checks not accepted.
For prepayment by wire transfer, please contact Marco Pacific Corporation for banking information.
If opening a 
Letter of Credit
, contact Marco Pacifc Corporation for banking information. All 
Letters of Credit
 must be Irrevocable and in some cases, transferrable Commercial Letters of Credit in favor of Marco Pacific Corporation from an acceptable bank.
SHIPPING INFORMATION
Marco Pacific Corporation works closely with a large number of freight carriers and all United States ports and can ship your order by sea or air virtually anywhere in the world. We will need your shipping address and the name of your contact person responsible for receiving the goods as well as a phone number. Please be aware that, in some areas, freight companies will not deliver to P.O. Boxes.
RETURN POLICY
If at any time a product does not perform satisfactorily, please notify us immediately. For quality control purposes provide the lot number and the date, if it applies. Please obtain a Return Authorization number from Marco Pacifc Corporation prior to returning unsatisfactory goods. Credits and refunds are given at the sole discretion of Marco Pacific Corporation. Marco Pacific Corporation cannot be responsible for expired goods.